Pat Shepherd – Owner & Director
As a child, Pat had formal dance training under the instruction of Beale and Peggy Fletcher. She began attending Dance Masters of America National Conventions at the age of 8 to further her studies. During the summer of 1971, Joseph Levinoff personally chose Pat for his summer ballet intensive at NC School of the Arts and she continued to study and tour with him for the next 3 years. In 1974, at the age of 18, Pat tested with Dance Masters of America and became the youngest certified teacher in the United States to teach tap, jazz, ballet and acrobatics under the Dance Masters seal.  Her other professional certifications to teach are with Professional Dance Teachers of America and Dance Educators of America where she serves on the National Board of Directors. Pat is married to John Shepherd and they have 2 grown children, Mark and Sheraton.
Before starting her family in 1982, Pat traveled extensively as a choreographer, teacher and competition judge for PDTA, DMA, Dance Caravan, Dorminy's Homecoming and Hoctor Dance Conventions. Over the past 50 years, Pat's students have won thousands of awards including many High Scores of the Day, 1st Place Overalls, Entertainment Awards, National Directors Award and the coveted Dance Educator's of America President's Award. She has former students performing on college and professional dance teams, cruise ships, Disney, Universal Studios, Busch Gardens, regional theaters, national tours, and on Broadway! Pat has personally been the recipient of numerous Choreography Awards and she and her dancers worked in the 1987 smash hit movie, Dirty Dancing. Pat and her husband John were also in the new remake of Dirty Dancing which was aired on ABC TV in May 2017.
It has always been one of Pat's favorite pastimes to travel with her students. Her most interesting performance trips were to the Atlantis Resort in the Bahamas, Macy's Thanksgiving Day Parade in New York City, Orange Bowl Parade in Miami (where she was the head choreographer) and the Performing Arts Showcase at Walt Disney World in Orlando. In her spare time, Pat contributes her talent as a professional choreographer to many high schools and various charitable organizations. She is a member of the Hendersonville Lions Club and in 1993 was named a Melvin Jones Fellow.  She has also received the Lions Club International President's Certificate of Appreciation for humanitarian service. As recognition for her lifetime contributions, she was chosen to carry the Olympic Torch in the 1996 Cross Country Relay. She has been the NC Apple Festival Entertainment Director for the last 35 years. Pat has received the Athena Award and the Cliff Shipman Award for community service, as the most outstanding business person. In the fall of 2016, Pat was awarded the North Carolina Artist of the Year at Blue Ridge Community College. Pat has worked with the talented Mr. Tom Orr on over 25 plays in western North Carolina.
More than anything Pat loves to teach her students how to express themselves through the art of dance and to help them become the best that they can be in all facets of their lives!
Sheraton Shepherd Phillips – Co Owner & Director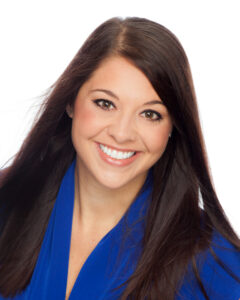 Sheraton Shepherd Phillips literally grew up at Pat's School of Dance. She is the daughter of Pat Shepherd and much to her mother's delight has become one of the most sought after tap & jazz dance teachers in the United States and abroad. When she is not on the road as a featured guest instructor or teaching with a professional organization, the students at Pat's get her undivided attention. Always staying current with the ever changing forms of dance, her choreography of competition routines always come back as winners.  Sheraton confidently says that she gives her students the best!
Outside of her formal training at Pat's School of Dance, Sher has studied ballet at Virginia Intermont College and with the Atlanta Ballet. In addition to winning the title of Sr. Miss DEA, her high school years were full of travel. She was chosen as an assistant for the Joel Ruminer summer dance camps and as early as 18 years old landed a professional job in Germany with the First Floor Company. Her professional performances, include Tokyo Disney as the female lead in Tap Happy Two & Cape Cod Jamboree Nights, the Macy's Christmas Spectacular Show at Universal Studios Orlando, featured model for Universal Studios promotional advertisements, the Orange Bowl Parade and the Atlantis Resort in the Bahamas. Sher performed in as well as choreographed the Herbalife Industrial show in Atlanta, Georgia. Her professional teaching career has taken her to fascinating places such as Costa Rica, Mexico, Panama, China and Hong Kong. Even though her radio/television voiceovers for Verizon, Fresno County PSA, College Foundation of NC, Kinney Drugs, LL Bean and Phisoderm, and acting roles in Nuptials, Meet Me In St. Louis and Heavy Weights were enlightening and fun, dancing is where her heart is!
Sheraton is happily married to Dustin Phillips and they both enjoy teaching and traveling together. Sher and her husband have been the choreographers for the 2015 & 2018 Holiday Bowl Halftime Show in San Diego, the 2016 Orange Bowl Halftime Show featuring the band DNCE, the 2017 Pearl Harbor Day Parade in Honolulu, Hawaii, the 2019 Camping World Bowl in Orlando and the 2020 Sugar Bowl in New Orleans. Sher was also in the remake of Dirty Dancing as a featured dancer.
Sheraton loves Pat's School of Dance and loves working with her mom & husband every day! It really is a dance family! Sher currently co-owns the studio with her mom and plans to continue the success of Pat's School of Dance forever!
Dustin Phillips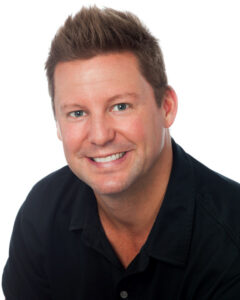 Dustin has danced, toured and worked with some of the biggest names in the entertainment world including Janet Jackson, the Backstreet Boys, Paula Abdul, Brandy, Aaron Carter, Nicole Scherzinger of the Pussycat Dolls and All 4 One. Dustin started out his career dancing for several cruise lines and theme parks, including Walt Disney World in Orlando where he was a Kid of the Kingdom. Dustin was a featured dancer in the movie comedy Black Knight starring Martin Lawrence and can be seen in commercials, award shows and special television performances for Macy's, Disney, Nike, MTV, Bank of America, Quiksilver Surf Company and Nickelodeon.
Dustin now stays in demand, teaching and choreographing for various artists, NBA dance teams, hotel & casino shows, NCAA Bowl Game Halftime Shows, industrials and college dance teams. Dustin has traveled the globe, teaching guest master classes in Australia, Panama, Mexico, Canada, New Zealand, Costa Rica and Germany. Dustin and his wife, Sheraton, have choreographed halftime shows for the Holiday Bowl in San Diego, the Orange Bowl in Miami -featuring the band DNCE, the 2017 Pearl Harbor Day Parade in Hawaii, the Camping World Bowl  in Orlando and the Sugar Bowl in New Orleans. Dustin dusted off his dancing shoes and can be seen as a featured dancer in the new remake of Dirty Dancing.
Dustin is excited to bring his funky fresh style, exciting energy and love of dance to the studio! He is happy to call Hendersonville home & looks forward to many years at the studio with his beautiful wife, Sheraton!
April Freeman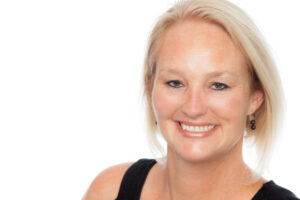 April started her dance education at Pat's School of Dance! She begin dance competition at age 10 and started student teaching at age 13. April is married to her husband, Anthony and they have two beautiful children, Autumn and Aidan.
April has been teaching at Pat's School of Dance for over 25 years! Her most memorable Pat's performance was in Miami, FL where she danced with the Pat Shepherd Dance Company for the Lion's Club International Convention. April is certified to teach tap and jazz through Dance Educators of America and is still a current member. She routinely attends various teachers training schools to stay abreast of the latest teaching techniques. Her work as a choreographer extends locally to North Henderson High School where she works with the Show Choir. April can be seen in the new remake of Dirty Dancing. Look for her special featured part in the ballroom scene where she dances with the lead, Johnny.
April is charming, funny and communicates extremely well with the children. April is also the Adult Tap Dance Teacher at Pat's.
Brittany Sellers Roland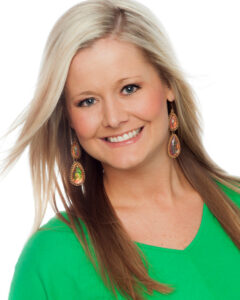 A 16 year student of formal dance training in tap, jazz, ballet and hip hop, Brittany is a well versatile instructor. Brittany has performed in national and international industrial shows for Herbalife and has also performed in the Macy's Thanksgiving Day Parade and on the NBC Today Show. Brittany can be seen as a dancer in the new remake of Dirty Dancing which was aired on ABC.
With an extensive background in dance team and cheer, Brittany was part of the UNC Asheville dance and cheer team. Brittany was the assistant choreographer for the 2016 Orange Bowl Halftime Show in Miami, the 2015 & 2018 Holiday Bowl Halftime Show in San Diego and the 2017 Pearl Harbor Day Parade in Hawaii. Brittany has worked with the Miss Hendersonville Princess Pageant for the Miss America Organization as the Princesses' choreographer. Brittany is married to her husband, Brad, and they have two boys, Carter and Owen.
Brittany loves to teach dance and is a favorite with the young dancers at Pat's. Brittany always makes sure each dancer has a positive experience and a strong educational foundation to begin their dance life!
Carol Ann Surrette
Autumn Freeman
Kaitlyn Harrington